OCTOBER 12, 2013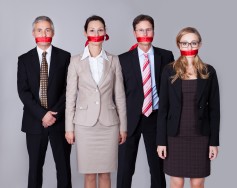 The top 3—bad—excuses from decision makers
By TheGroupAdvertising.com
Latinos are no longer a sub-segment of the economy. They not only played an important role during last presidential election but they are also emerging as a powerhouse of economic influence. This is presenting marketers a challenge because this group has the weight to significantly affect their company's bottom line—now and in the future.
Corporate America knows that Hispanics are the 2nd largest consumer market in the USA. They are also aware that Hispanic-owned businesses are growing at over twice the rate of national average ($350 billion in revenue annually). However, they are still not proactive enough to engage with this influential demographic that will represent one in five Americans by 2020.
These are the top 3 excuses why companies are not targeting to this demographic.
1) I HAVE A FULL SERVICE ADVERTISING AGENCY OF RECORD. THEY COVER ALL MY NEEDS.
Most firms continue to approach the Hispanic market as either an outreach of general market business practice or an extension of a brand or business unit-specific strategies. Worse still, they continue translating their Anglo campaigns into Spanish provided by their agencies of record. Most of the time is the Hispanic media who provides this free service to Anglo agencies and the clients are clueless as to why this is a bad marketing move.  It is important to understand that when you target the general market, your advertising campaign has been created for only one psychographic and demographic group. That group is completely different than Latinos. You cannot expect they will connect with your message and buy 100% into your brand.
2) IT IS TOO COMPLICATED. THERE ARE SO MANY DIALECTS AND NATIONALITIES
Yes, it is complex.  But, it is no more complex than understanding and developing strategy for the other 260 million people in the U.S. that live in different regions, have different cultural influences, and even have different dialects and accents. We manage to target them just fine. The good news is the Hispanic market is no different. Besides their language of preference, what they have in common and what bonds them together as a strong group is that they share one language— Spanish. Plus, they all want the American dream—to work hard, raise a family, and fulfill their dreams in this land of opportunity. So, it is important that your marketing efforts appeal to these cultural nuances if you really want to gain them as clients.
3) IT IS TOO EXPENSIVE. WE DON'T EVEN HAVE ENOUGH BUDGET TO DO WHAT WE NEED TO ACCOMPLISH NOW
Why does corporate America keep focusing on general market efforts that haven't significantly increase sales for the past decade?  Think for a second. Isn't it time to expand your business to new markets where your competition is not even thinking about yet? Do you know how much you are losing by not effectively connecting with the Hispanic market? Do you know that Hispanics represented over 47% of the growth in consumer spending across categories in 2012? How much business growth are you leaving on the table? How much profit are you missing out?
Here are some solutions that can benefit your business:
Make a commitment: Success is not going to happen overnight.  Most of the time companies want to taste the waters first and see how it works. Unfortunately, half-hearted efforts will bring you half-hearted results. However, you can start your Hispanic initiative on specific markets or regions first and then based on the results, you can then turn it into a nationwide effort. Remember, you need to have a plan, a strategy, and a budget in place. Do not rely on translations. They will become your worst brand nightmare.
Research the market: Contact trustworthy research companies such as AC Nielsen, Simmons, Spectra, Scarborough, etc. for relevant market views. Ask your Hispanic employees for advice. You will be amazed at the valuable resources you may have right in front of you. Hire the right expert in this market niche.  Whether it is a consultant or an Hispanic agency. The one-size-fits-all mentality is outdated and ineffective. Hispanics are getting more embedded into the mainstream culture and they are fragmenting the market. Invest in a focus group and listen to your audience before launching a nationwide campaign. It is your best chance for greater ROI.
Understanding the consumer's behavior: Hispanics see themselves as part of a group or clan. They tend to do and buy things with their family satisfaction in mind. Kids are the number one priority to them. Also, determine which Hispanic segment is actually purchasing the greatest volume of your products and services and how frequently. Determine if that segment is Spanish-dependent, bilingual, or English dominant. About 70% of the Hispanic market understands and can speak at least some English, so dialect may be a non-issue among high potential Hispanic users of your products and services. Your high potential Hispanic targets may speak English, but you will still need to align your communication to their attitudes and values. Do not assume that your English campaign will resonate to this target group. Culturally relevant messaging will ensure greater success today and well into the future.