HispanicTrending
Written by Resources for Entrepreneurs Staff
Published: 6/28/2012
Hispanic and African-Americans are among the earliest adopters of mobile shopping technologies.
Smartphones are more popular than ever with some estimates that mobile penetration is now nearly 50 percent of the total U.S. marketplace. But one of the most surprising aspects of today's mobile channel is the rapid pace at which Hispanic and African-American consumers are utilizing mobile shopping technologies.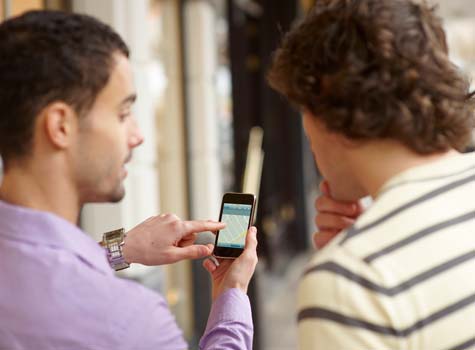 The Checkout, an ongoing consumer shopping behavior study published by The Integer Group and M/A/R/C Research reports that 18 percent of African-American consumers and 16 percent of Hispanic consumers regularly use their mobile devices for purchase transactions — rates that are significantly higher than the 10 percent of Caucasians who use mobile for online purchases.
Additionally, 21 percent of African American shoppers use mobile technology for product reviews or shopping lists (compared to 13 percent of Caucasians) and 20 percent of Hispanic shoppers routinely perform mobile price comparisons.
"Basic mobile communication through SMS and mobile websites should be the points of entry," said Martin Ferro, senior account planner for Velocidad, a Hispanic promotional, retail and shopper marketing capability of The Integer Group. "Mobile marketing to multicultural shoppers is a huge opportunity."
Women are substantially ahead of men in leveraging mobile technology for shopping and now use electronic coupons at least as much as they do coupons clipped from print publications. Not surprisingly, the presence of children in any home (regardless of ethnicity) accelerates the adoption of digital technologies, including the use of mobile technologies as a shopping resource.
For many small business owners, the rising influence of mobile across all demographics may require embracing new technology and investing in mobile channel resources. Minimally, small businesses should have a mobile-optimized website capable of providing basic mobile shopping experiences.
"Digital shoppers are just shoppers," said Ben Kennedy, group director of Mobile Marketing at Integer. "Digital shopping tools are illustrative of the continued blurring of the on- and offline spaces. Today's reality is that shoppers use whatever tools they have on hand to make them smarter, savvier shoppers."