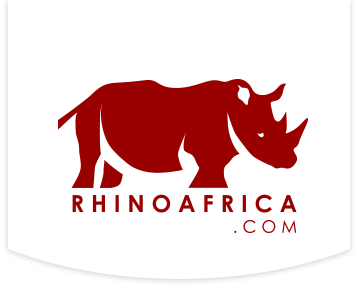 At Rhino Africa we hold our clients' safety as paramount. Safeguarding the trust our clients place in us is our highest priority. As Africa's Leading Safari Company, we would never compromise the health or well-being of those who travel with us. We are committed to providing the most up-to-date and accurate information and will be updating our clients as the situation evolves.
As tragic as the effects of the virus are, irresponsible reporting has led many to believe that the entire African continent is in the throes of a fight against the Ebola virus.
Read the Open Letter that our CEO and founder, David Ryan, wrote to the media about irresponsible reporting on the Ebola crisis. To assuage concerns about travelling to Africa, Rhino Africa is offering our clients a guarantee:

In the event that a client's home country government issues an Ebola related travel warning specific to any destination that forms part of the client's itinerary, we guarantee a 100% refund on the land portion of the package booked through us.
By addressing the topic, we hope to reverse some of the harm caused by labelling Ebola as an 'African' epidemic rather than portraying it as a concentrated outbreak in Guinea, Sierra Leone and Liberia. Presenting accurate and clear information about the size of Africa, the location of the outbreak, the vast distance between different parts of the continent and the nature of the virus will enable travellers to make educated decisions about travelling to Africa:
1. Africa is HUGE.
To understand the whereabouts of the virus and how it relates to the rest of Africa, one must first grasp the vastness of the continent. To put it into context, Africa is so large that the following countries can concurrently fit into it: India, Mexico, Peru, France, Spain, Papua New Guinea, Sweden, Japan, Germany, Norway, Italy, New Zealand, United Kingdom, Nepal, Bangladesh and Greece.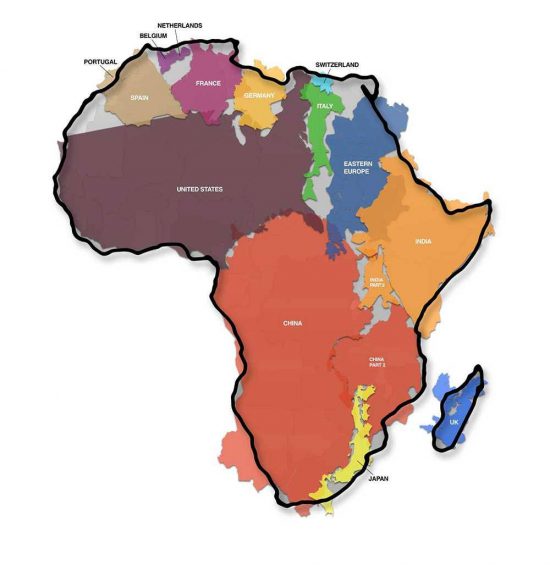 Map by Kai Krause
2. Ebola has only affected 6 of Africa's 53 countries.
To date 6 of Africa's 53 countries have reported cases of Ebola. Nigeria and Senegal are two such countries but the World Health Organisation has confirmed that both Nigeria and Senegal have stabilised and controlled the threat. It is widely accepted that the Democratic Republic of Congo is fighting a different strain of the virus which is unrelated to the outbreak prevalent in the other affected countries. Regardless of this distinction, the Democratic Republic of Congo is included in the below map which highlights countries that have been affected by Ebola verses those that have not. That leaves three countries in a concentrated area of Africa that are tackling the Ebola outbreak, namely Guinea, Sierra Leone and Liberia. As alluded to earlier, irresponsible reporting has led to the outbreak being labelled an 'African' issue. Presenting the outbreak in this way is potentially disastrous for the African continent as a whole. (more…)
Information We Find Relevant
Archives