The Guardian Winner of the Pulitzer prize

Jennifer Gerson Uffalussy
Thursday 1 January 2015
As traditional audiences move to on-demand services, networks are attempting to appeal to one of America's last audience of loyal, committed TV watchers: Latinos.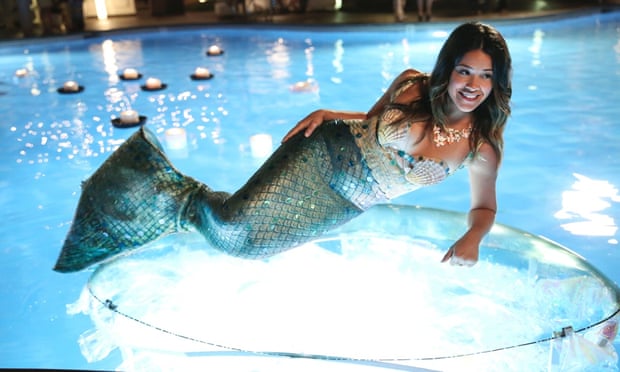 Jane The Virgin: part of the lean toward Latino audiences. Photograph: Tyler Golden/Tyler Golden/The CW
In an internal memo sent to employees on Monday, MSNBC president Phil Griffin outlined his plans to bolster the channel's viewership. The reason for the change of plan is simple: its audience has hit its lowest point since 2005 and it finished third in cable news behind Fox News and CNN. The decline in tradition television audiences across the board has been affecting cable and network channels since the turn of the decade with former nailed-on winners such as ABC's Modern Family losing viewers. But the one advantage MSNBC has over its competitors is its ability to attract a diverse audience, and especially Latino viewers.
Latino viewers are an increasingly important demographic for all networks. The Nielsen Company found that Hispanics in the US have over $1 trillion in purchasing power and represent more than half of US population growth between 2000-2010. Bi-lingual homes where both Spanish and English are spoken currently watch about 50% Spanish-language television, while English-dominant Hispanic households watch a mere 3% of Spanish-language TV. In other words, television networks need to win over this audience if they want to make up the shortfall left by formally loyal absconders. But at the moment few networks are catering for Latinos specifically. (more…)
Information We Find Relevant
Archives