Monthly Archives:
August 2014



June 2014
"The Latin market is now a massive one in entertainment," says Peggy Dold, founder of entertainment industry marketing strategists Navigation Partners, and former vice-president for International at Univision Music Group. "But the music industry often closes its eyes to what's happening internationally, especially in non-English language markets. And in the past many of the leaders of the entertainment industry dismissed the Latin market because the industry was focused on record sales, and because so many records were pirated [in Latin American countries] they became less important to the multinationals. But now technology has changed all over Latin America, and it really would be a huge mistake to think with the old-school mindset."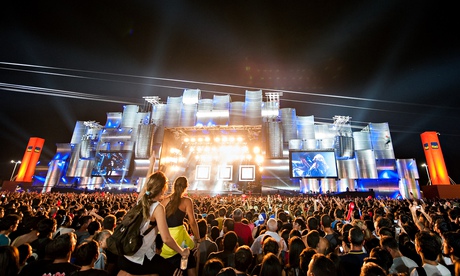 In recent years, Latin America has seen a surge in internet use, mobile phone ownership and social networking – all ripe for the consumption and marketing of music. Ninety-five per cent of the region's internet users are on social media and they spend 56% more time on social networking sites than the average user worldwide. Three years ago, half of Facebook's entire growth was in Latin America.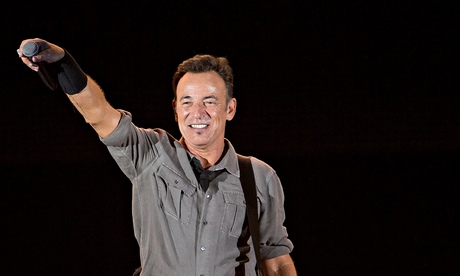 Bruce Springsteen performing in Brazil in 2013, his first concert there for 25 years. Photograph: Buda Mendes
"We've had this seismic shift into digital," Dold says. "Many people in Latin America have skipped the landline and gone straight to mobile. And as a result you've got incredible marketing opportunities."
Much of the focus for growth here remains online music streaming; Apple has pegged Brazil as a potential market for iTunes Radio, a service that has stirred little interest in the UK and the US. Last autumn, the company posted job vacancies for Apple Radio, seeking experts to help give a more personalised listening experience, with specific knowledge of "Alternative y Rock Latino, Brazilian, Pop Latino, Regional Mexicano, Salsa y Tropical, Latin Jazz and Latin Urban" music. Meanwhile, in May Spotify finally launched in Brazil, joining other established streaming services such as Rdio, Deezer and Muve.
Among the lovingly stocked aisles of Toca di Vinicius, one of Rio's most famous record stores and a shrine to composer and poet Vinicius de Moraes, there is still a roaring trade in bossa nova albums. And while this is a specialist shop, it still reflects the tastes and buying patterns of many Brazilian music fans. "The internet is getting better, but not across the whole country, and people still buy records," says Roberta Medina, music promoter and daughter of Roberto Medina, founder of the Rock in Riofestival. "The market for pop and rock is still concentrated around Rio and São Paulo, but the biggest market is still axé and sertaneja, which is like our country music. So what sells in Brazil is still Brazilian music." (more…)
Information We Find Relevant
Archives